Christmas Rolls
December 28, 2011
3:07 pm
activities, Christmas, Keeping My Home
For our Christmas Eve meal, we generally have my homemade bread.  Christmas is the only time I make my bread, so it's a treat.  This year, I decided to take the dough and make rolls.  Here's what I did.  You can easily do the same thing with pop out of the can biscuit dough.
Dough is rising (or popping out of the can
Kids can do this part. Roll dough/biscuit into 12 inch roll.
I kept flour nearby so the dough wouldn't stick to my hand.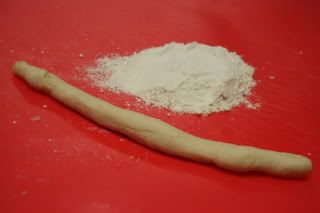 Form roll into knot.
Place on baking sheet.
Bake at 400 about 10-15 minutes or until golden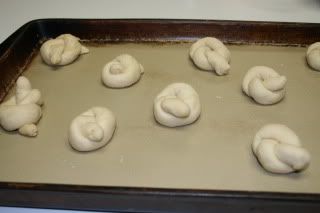 Brush with olive oil mixture
Olive oil, Garlic powder, Parmesan cheese, Italian seasonings