It's Here…
February 1, 2012
12:34 pm
Blog Candy, Homeschooling
I am so excited because our new website is finally here.
How To Homeschool My Child.com
Since last fall, we've been in the process of moving everything to this site.
Join in on all the fun…14 Days of February Freebies, starting today (Wed, Feb 1) All you have to do to get all 14 Freebies is register on our home page. We will send you a daily email with that day's freebie/gift from one of our homeschool partners.
Our first freebie is our brand new ebook, 83 Ways to Celebrate Valentines Day.
Top 10 Our Family Celebrates Valentines Day
History of Valentines Day & Homeschool Activities
Special Celebration Ideas
Valentine Cards
Crafts & Games
Valentines Day Around the World
Grab your copy on our new site.
How To Homeschool My Child.com
You can also enter to win our Blog Candy Contest.  Just post a comment on how you integrate your family passion into your homeschool.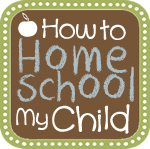 BTW…I will no longer be using this blog on a regular basis.  Instead I will be posting our upcoming articles & Blog Candy Contests on our new blog.  Take a look
How To Homeschool My Child BLOG
If you like what you see, please tell your friends about our new site.  You'll find lots of blog buttons to post on fb or your blog